News
Regeneron Employees Build Art Gallery at Abbott House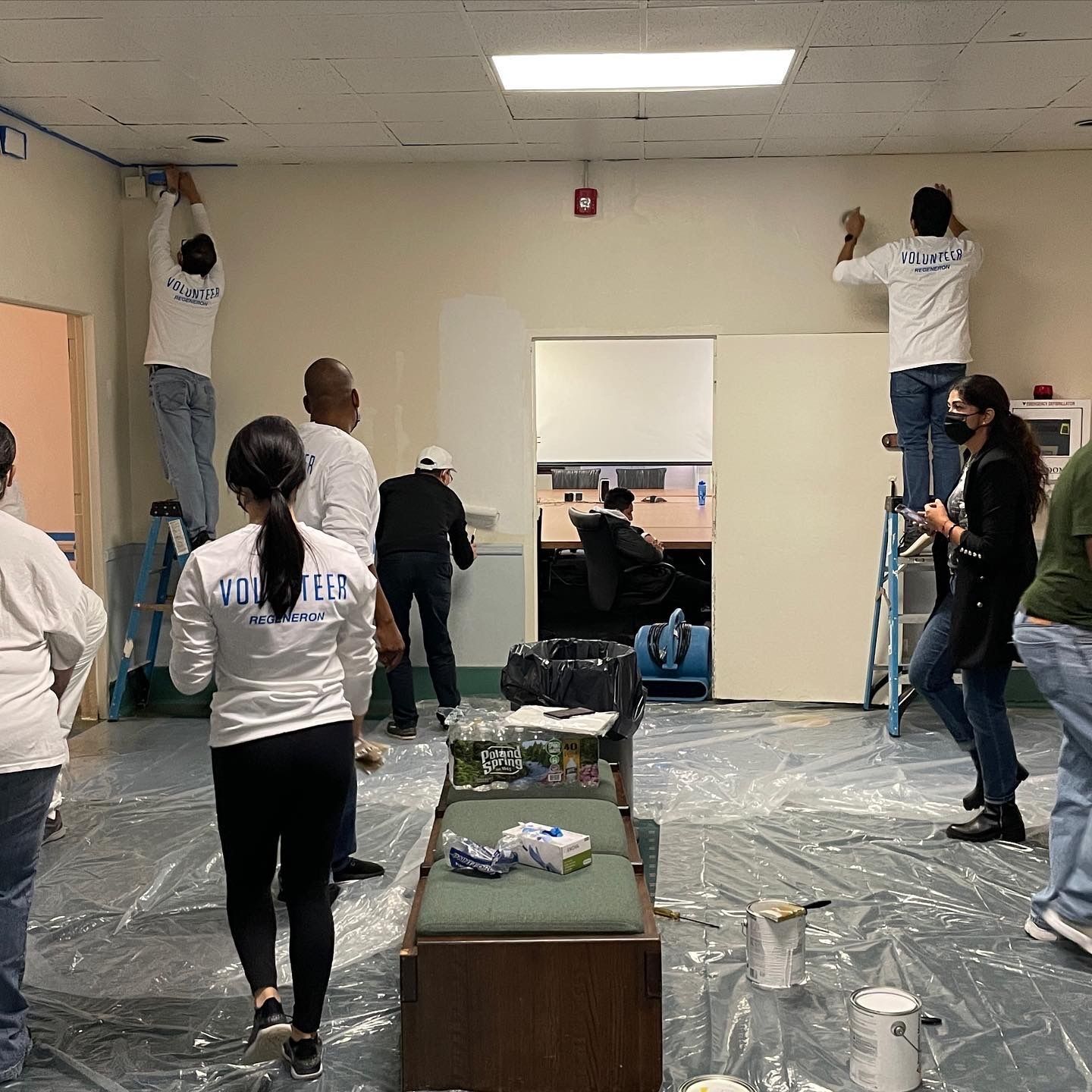 On Friday, October 21, Abbott House welcomed employees from Regeneron Pharmaceuticals to create a rotating art exhibition space in its main building in Irvington.
The Hall of Dreams project is part of Regeneron's Day for Doing Good (D4DG), a day of global service for its employees to improve the communities in which they live and work. Volunteers painted walls, assembled shelves, installed track lighting, and created a ceiling mural depicting a blue sky and white clouds.
"Abbott House is grateful to our friends at Regeneron for their passionate commitment to transforming spaces on our campus for children, adults, families, and staff," said James L. Kaufman, President and CEO. "The future Hall of Dreams Art Gallery will be a place that welcomes diversity, artistic expression, creativity, and reflection; a special place where those struggling to heal from trauma will find hope and inspiration."
"The Hall of Dreams will empower children and others in care to become artists and curators of their own work," said Kristina Papa, Director of Development and Communications. "In keeping with our integrated approach to caregiving, this art-based initiative is a way for individuals to explore feelings through a creative lens and let their imaginations take flight."
This event marked Abbott House's fourth D4DG project with Regeneron, a biotechnology company based in Tarrytown. Past projects include an art room, a music/recreation room, and an outdoor living space featuring a pergola and two perennial gardens.