Make Your Own Abbott House Valentine for Kids and Adults in Care!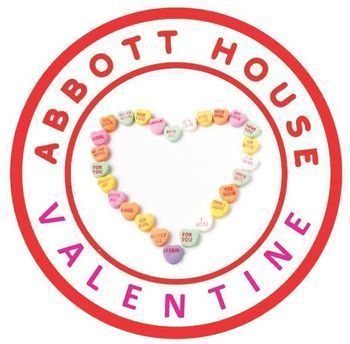 We invite you and your family (great activity for the kids!) to help us make Valentine's Day extra special for the children and adults at Abbott House.
Download your Valentine Template at the link below. You can print it out and use markers, crayons, paint etc, or download the jpeg version and decorate using any photo editing software on your computer!
Submit your completed valentine by sending a picture/scan to development@abbotthouse.net. 
Be creative! All forms of artistic expression are welcomed and encouraged. Write a note, draw a picture, add some glitter - make it extra special!
All your beautiful creations will be displayed in our lobby to warmly welcome all who arrive to Abbott House.
The best design as voted on by our TRC children will be featured on our social media pages, and the winner will be mailed a special prize from Abbott House!
---
Thank you for participating in our Valentine's Day project. We can't wait to see all your great submissions!
Will you consider a small donation to Abbott House today? Your support makes all the difference. Thank you for making our mission possible.