Mira Zaslow
Dr. Joseph M. Pastore, Jr, Difference-Maker Award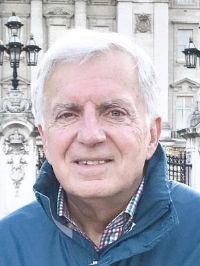 The world lost Joseph M. Pastore, Jr. this year. Joe was a long-time member of the Abbott House board of directors, a former chairman of the board and chair of the strategic planning committee. He was always there for board members and staff with kind words with lots of Emoji's, and that gentle yet powerful wisdom. An educator at heart, Joe found inspiration and hope from the younger generation that they continue the fight for social justice.
In Joe's memory, we honor his legacy by creating the Dr. Joseph M. Pastore, Jr. Difference-Maker Award to a student who has volunteered at Abbott House and made a profound and lasting impact in the lives of those we support.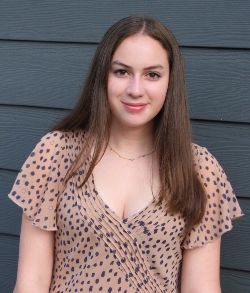 Abbott House is proud to present this award to Mira Zaslow, a student at the Hackley School, for her dedication to the children at Abbott House. Mira volunteers at our Tuesday evening Art Program, where she works with the children in our TRC program on fun and creative art projects, but her passion for working with and welcoming immigrant children goes even farther than that. She has taken the initiative to begin in a Kindness Jar project at her school and collects Spanish books with the hope of creating several library/reading areas for the children in our TRC program so they can have a quiet, dedicated space to read books in their native language and feel a sense of peace. Her level of maturity and strong commitment to Abbott House makes her a perfect fit for this inaugural award. Joe would be proud!