Abbott House Playground
Help Abbott House Build a New Playground for our Kids!
Recently, 60 children in foster care and unaccompanied immigrant children spent an evening at Abbott House designing their ideal playground.  It was an hour of just letting them be kids.  An hour of putting aside the trauma they have gone through.  An hour of healing.
On Friday, June 28th, Abbott House in partnership with KaBOOM! and Morgan Stanley, who is also our corporate sponsor, will build a playground in one day incorporating some of the children's ideas.  The children are super excited!
Our programs serve children of all ages on a daily basis, but currently we do not have a safe ADA accessible playground for them.  A playground is so much more than a playground; it's a brain-expander, a friend-maker, and a muscle-builder.  Play helps kids grow to be healthy, happy and successful through an experience full of creativity, exploration, physical activity, friendship, and adventure.
And a new playground will help children in their recover from trauma. 
This is a big effort and we need the community to lend us a hand for the Community Build Day on Friday, June 28th. Here is the scoop on how you can help!
Register to volunteer for the Build Day. We have lots of different jobs for all skill levels plus helping out with refreshments, registration and play activities. We have something to do for everyone. You must register in advance to attend. 
Donate (see form below). Our friends at Morgan Stanley and KaBOOM! are providing the playground, but we need your help to prep the site.
Spread the word. Let's do it for the kiddos! Share this information with your friends,  family, and coworkers. Post on Facebook. Tweet. We need all the help we can get!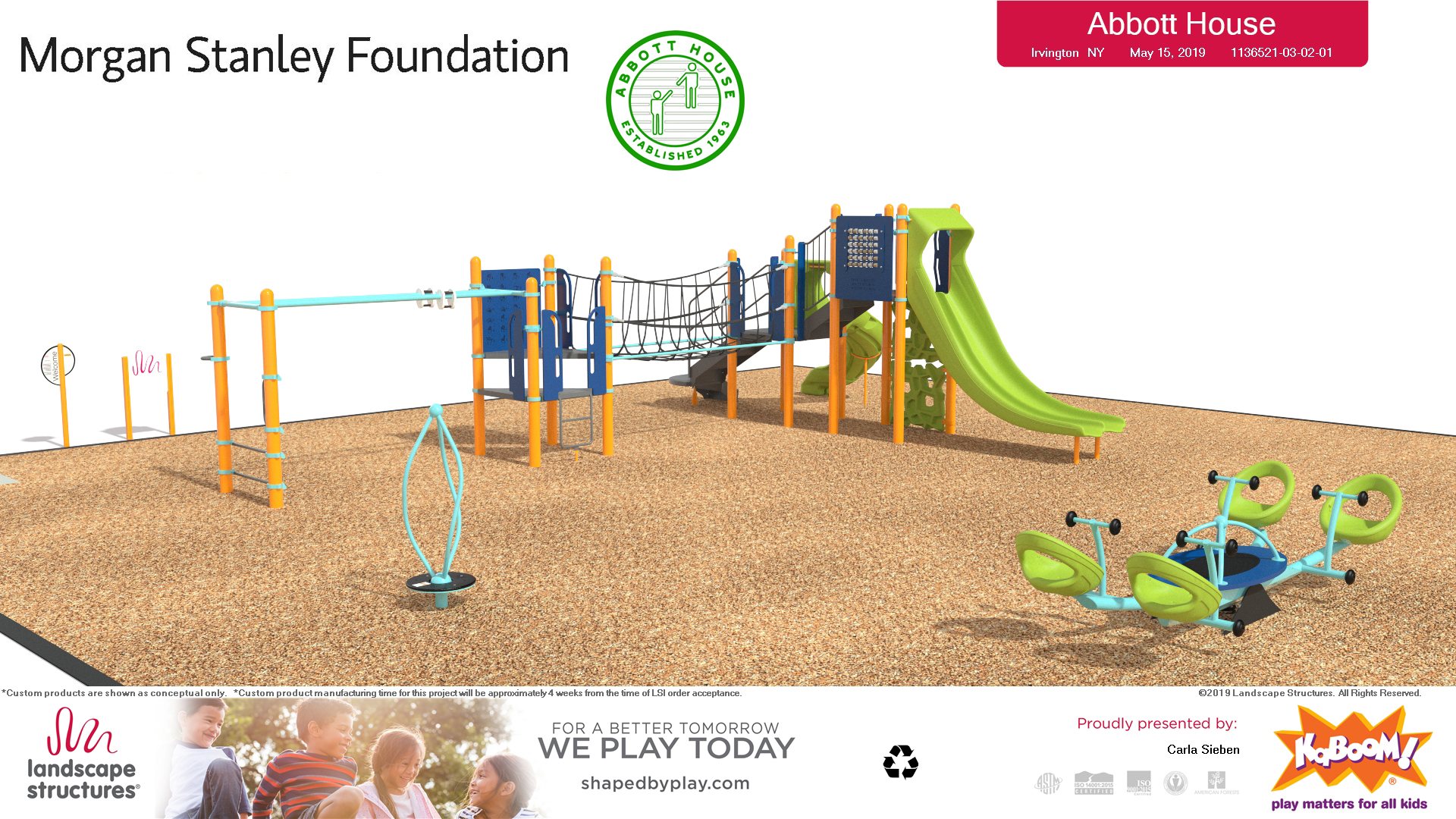 ---