Devon's Story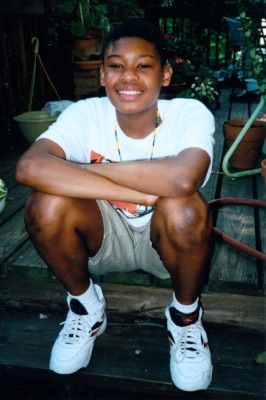 At the age of three years old. I was introduced as a ward of the court and thrust into the foster care system. I had been abandoned on a doorstep. My mother was young and drugs and partying took precedent over caring for her child. Left on a doorstep on a hot summer's day, I was discovered after some time by a neighbor. It was my father's doorstep however, and the neighbor let him know that I was outside. With no family to claim me from my neglectful parents, I began my arduous journey into the foster care system.
When you are stripped from everything you know at three years old, the world becomes extremely scary. You become angry and most of all hurt. So now I had a home with essentially strangers, but I was in their home scared and hurt and confused beyond belief.
I can remember clearly being in my first foster home, and thinking as long as I have my sister with me everything would be alright. I quickly learned that everything was in fact NOT ALRIGHT. If I close my eyes, I can still feel the leather belt slicing into my flesh. I can see the flashlight being crushed on my sisters' skull. I can hear the kid's screams echoing in the hallway for fear of being hurt. Not only was I abused, but so was my sister. I was without a place to call what I wanted in a home, I was full of anger and a new type of hurt, and I also was lacking what so many kids need. Love.
I was only around 8 years old when I was sent to a different foster home in Hillburn, NY. They kept me and my sister together at the new foster home which I was grateful for. The one comfort outside of my sister that I had was school. It gave me a sense of normalcy, and sense of direction, and an incredible amount of purpose. I loved the school. I hated the home. My sister and I had to eat at a separate table, with separate plates. We had to endure the elements as we were not allowed inside the house to play. No matter the weather we were constantly evicted from our so called safe haven and told that we were to remain outside until she gave us the okay to come back in. I had enough. If she wanted me outside all the time she was going to get her wish and then some.
I ran away. I ran away from the lack of love. I ran away from the stress, I ran away from the hurt. I ran.
Around the age of 12, I became a patient at Rockland Children's Psychiatric Center. I'm not quite sure what took place behind the scenes but I do know that two kind individuals came to visit me one day and explained that they worked at a place called Abbott House. They explained to me that they would visit about once a month and that I would speak to a psychiatrist and social worker about once a week. They also explained that I would have the opportunity to go to public school while being in an Abbott House ran foster home. I was completely sold on the idea. I wanted stability and I wanted normalcy and I wanted school. Those were things that I never had here were two people willing to give that to me if I agreed to be a part of it. I quickly said yes.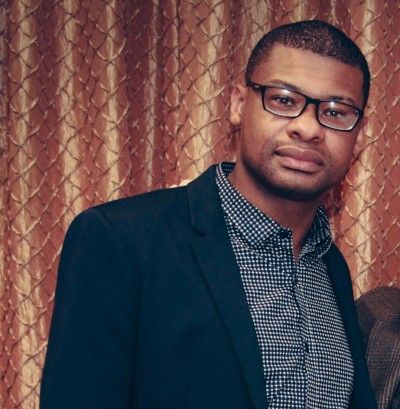 I entered my new Abbott House foster home at 14 years of age and stayed there until I was 18. The support that I received from both my foster parents and Abbott House was amazing. I quickly assimilated in the Yonkers Public School system, where I played various sports including Track and Field where I excelled and constantly made it to the State Sectional Championships. I joined accelerated course which included English and Biology. I was no longer socially awkward and angry. I had friends for the first time. I won Prom Prince. And I was finally loving my life thanks to the support and guidance from Abbott House and its programs.
Together with Abbott House and its various programs, along with my academic make up, I had managed to receive funds for a full scholarship to The University at Buffalo. It was a great accomplishment and I had everyone in my corner rooting for me. Although I had a wonderful time with the college experience, I quickly learned that college simply wasn't my path. However, I was not going to let my lack of ineptitude in college decide that I was not going to be successful. I had Abbott House supporting me. I had my foster parents and friends rooting for me, and I had the self-confidence and the self-worth plus determination to not let them and myself down.
I applied for many civil service jobs. Nothing ever came of them. My friends all worked at stores and I figured I'll apply there. Then I saw a newspaper article where I learned that the City Of Yonkers was hiring firefighters. I thought, I could do that. I've been a firefighter with the City of Yonkers for about 5 years and it was the most courageous and best decision I made with the support of friends and staff alike from Abbott House.
Foster children are so misunderstood. Many times I felt that people viewed me as damaged goods. They, like me, can get through this with help. We are not incompetent, we are not useless. We can and want to be productive citizens and loving family members. Help is always needed and wanted. You can single handedly make an impact on the infrastructure of a foster child. 
Thank YOU for making a world of difference in my life and in the futures of so many others.
Sincerely,
Devon
Consider a donation today. You can change the lives of individuals like Devon forever.