Donate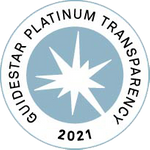 Your donations both large and small help us have the organizational capacity to reach out to the community to support the needs of traumatized children, struggling families, and adults with developmental disabilities. 
Here are just a few of the amazing things we have accomplished together:
We built a Playground, a safe and fun place for children who come to Abbott House to heal from trauma and just be kids.
We renovated the Family Visiting Spaces and Reception Area in our Bronx office, which had an immediate impact of reducing the stress and anxiety of biological parents having supervised visits with their children.
We collected and distributed literally thousands of much-needed items like toys, diapers, backpacks, school supplies, clothing, exercise equipment, books and so much more that is simply not covered anywhere else.
We renovated a beautiful Art Room and Music/Reading Room for our immigrant children to heal and relax - spaces designed to honor the resilient spirit of the children we care for every day.
We provided hundreds of cultural and educational enrichment, life skills and recreational activities for children who do not get the same opportunities that we provide our own children.
And so much more!
We are so thankful for the outpouring of support we have received in the midst of the COVID-19 Pandemic. Many of you have been asking how you can help Abbott House during this critical time. The best way to make an immediate impact is with an unrestricted donation. These funds allow us to get what we need when we need it. 
Thank you for supporting Abbott House. We can't do this without you.
Give by check or credit card

We accept donations by check, stock, or wire transfer.
Learn more
---