Support Special Events
Abbott House special events support our vision of building bridges to promising futures.  Our children, adolescents and adults critically depend on our partnership.  Without you and others like you, we simply could not begin to make a meaningful difference in their lives. 
There are a variety of ways to get involved, and we invite you to learn more about our opportunities to partner for social impact here.
Loving Arms Award Dinner
 We wrap our arms around children, families and adults with complex needs to build lasting foundations that hold the promise of a real and thriving future. At this annual gala, Abbott House presents three awards: The Dignity of Family Life Award, the Friend of Abbott House Award and the Dave Wade Heart of Gold Award to individuals and organizations that have consistently demonstrated their unwavering support and advocacy of those we serve.
In 2018 we are pleased to honor:
Swin Cash and Steve Canal - The Dignity of Family Life Award
There's more to Swin Cash than just points and rebounds. The Olympian and retired WNBA star is the Founder of Swin Cash Enterprises, LLC and the Founder of Cash Building Blocks, LP, an urban development company that renovates and offers affordable homes for low income families. As if that weren't enough, she is the NY Liberty WNBA team Community Liaison with Madison Square Garden and the founder of Cash for Kids, a 501 (c)(3) charity, whose mission is to "motivate, educate, & elevate" kids. Through Cash for Kids, she has helped more than a thousand children across the nation with a particular focus on fitness.
Swin's husband Steve Canal is an award-winning branding architect, author, and global motivational speaker. A self-proclaimed corporate-preneur, Steve serves as Principal and CEO of The Brand Executive and a National Community Affairs Lead for MillerCoors. His debut book, "The Mind of a Winner," a #1 best seller on Amazon, is filled with power moves and methodologies from the likes of Business Mogul/ Shark Daymond John, Real Estate Tycoon Barbara Corcoran, Sports Champions & T.V. Analysts Swin Cash, Kenny "The Jet" Smith, 2 Chainz & many more.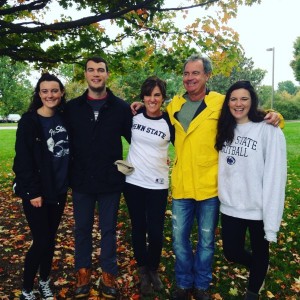 Gregory and Kathleen Mooney & Family - Friend of Abbott House Award
The Mooney Family first became involved with the Abbott House when Greg joined the Board of Directors in 1992. It didn't take long for the whole family to get involved when his wife Kathleen (Kathi) suggested they mentor a child from a nearby Abbott House group home. Over almost 10 years you would find the Mooney children, Gregory, Courtney and Maggie in tow attending Dave's football and baseball games, and sharing many meals and holidays together as well as being there for all important life events. Greg and Kathi knew it was important that Dave felt welcome whenever he was with them. This relationship continued after he graduated from high school and into college. Dave now lives in NYC where he manages one of Manhattan's top restaurants.
Greg's long career managing various business units within Verizon enabled him to take on various committee roles and board positions with the Abbott House Board of Directors over his 26 year tenure. His volunteer efforts with Abbott House culminated in 2013 when he became Chairman of the Abbott House Board. This came at a critical time for Abbott House. Working closely with Abbott House's new Executive Director and a supportive board, Greg helped Abbott House negotiate changes and challenges in the human service field enabling Abbott House to prosper and grow. While raising their three children and working as a nurse Kathi also volunteers her time leading the PTA and booster club for Nanuet. Kathi and his children have always been passionate supporters of Greg's work with Abbott House and are very proud of the commitment he has made to Abbott House and the children and families it serves.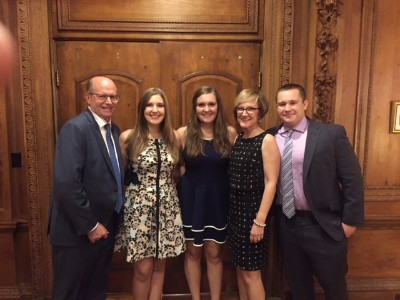 Scott and Ann Richter & Family - The Dave Wade Heart of Gold Award
The Richter Family, longtime Irvington residents, lifetime Westchester residents, became involved with Abbott House when Scott and his wife Annie mentored David, one of the children in foster care. David was warmly welcomed into their family, including by Scott and Ann's three children – Ben, Jane and Grace – and could often be found at family dinners, trips to the movies and holidays. Scott and Annie continued to mentor David during a particularly traumatic time after he transitioned to another program.
Scott spent 15 years on Wall Street with Citigroup, where he last served as a Managing Director, Chief Administrative Officer for Citigroup Global Markets Fixed Income Sales before he joined the Abbott House as a Board member. When Greg M was elected Chairman in 2013, Scott was elected Board Vice-Chairman. Scott has forged a great partnership with Greg in helping him oversee all the important management issues AH faces. Most recently, he has helped lead a Leadership Engagement Council, created to grow philanthropy for Abbott House and actively help re-brand Abbott House and engage the local community. Always looking for opportunities to help bring others into Abbott House universe, Scott has introduced various partner agencies to Abbott House, helping to leverage their ability to serve its clients. Specifically, Abbott House has established an especially beautiful partnership with PhotoSafe (where Scott is a Board member); PhotoSafe creates photos and memories for children in foster care.
Annie's own work with young special needs children is the backbone that helps drive their passion for Abbott House. Ben, Jane and Grace, continue in their parent's philanthropic footsteps by interning, volunteering, and participating in several special projects for Abbott House and other non-profits. Whenever we need help, the entire Richter Family never hesitates to jump right in. They all have a heart of gold and we are pleased to honor the legacy of Dave Wade by presenting the Richter family with the Dave Wade Heart of Gold Award.
2018 LAAD SAVE THE DATE!

Tuesday, October 30, 2018
Tappan Hill Mansion
Tarrytown, NY

Details and Registration to follow.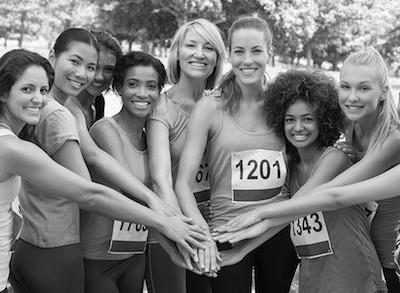 5K Run/Walk Event
Join us for our 2nd annual 5K Fun Run/Walk event in Riverside Park, NYC on Sunday, November 11, 2018 as we take action to help children and adults counting on us. 
Additional Details and Registration to come
Annual Holiday Gift Drive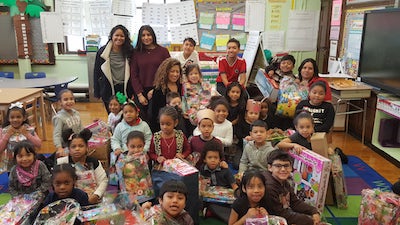 Abbott House's annual gift drive helps brighten the holiday for hundreds of children and adolescents in foster care, as well as developmentally disabled adults without families.  New items are collected year-round through corporate and community drives.  Suggested items include gift cards for adolescents, art and crafts supplies and kits, sports equipment, board games, electronics, makeup, jewelry, nail polish, and interactive games. Gifts are distributed in late December.