Support Special Events
Abbott House special events support our vision of building bridges to promising futures.  Our children, adolescents and adults critically depend on our partnership.  Without you and others like you, we simply could not begin to make a meaningful difference in their lives. 
There are a variety of ways to get involved, and we invite you to learn more and get in touch at development@abbotthouse.net.
Spring Open House
Abbott House will open its historic doors for a Spring Open House on Tuesday, March 27th, from 6:30 -8:30pm.  Guests will receive tours of the building, get a rare glimpse of our programs in action and learn about volunteer opportunities.  Staff will be on hand to answer questions about the multiple programs available for children, families and adults with developmental disabilities.  Adults from our Day Habilitation Program will be holding a bake sale with proceeds benefiting the new Irvington Elementary School playground. Lite refreshments will served.
Click here to RVSP for the Abbott House Spring Open House
Loving Arms Award Dinner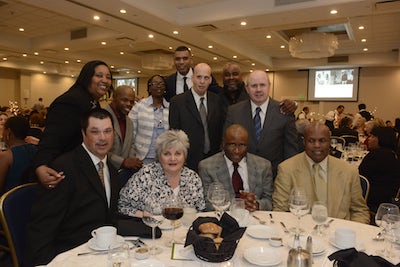 We wrap our arms around children, families and adults with complex needs to build lasting foundations that hold the promise of a real and thriving future. At this annual gala, Abbott House presents two awards: the Dignity of Family Life Award and the Friend of Abbott House Award, to individuals and organizations that have consistently demonstrated their unwavering support and advocacy of those we serve.
2018 LAAD SAVE THE DATE!

Tuesday, October 30, 2018
Tappan Hill Mansion
Tarrytown, NY

Details and Registration to follow.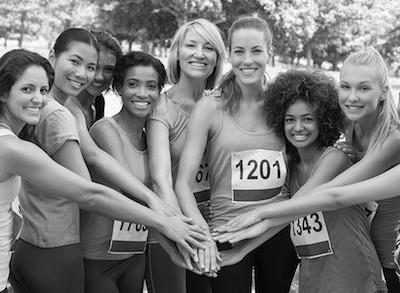 5K Run/Walk Event
Join us for our 2nd annual 5K Fun Run/Walk event in Riverside Park, NYC on Sunday, November 11, 2018 as we take action to help children and adults counting on us. 
Additional Details and Registration to come
Annual Holiday Gift Drive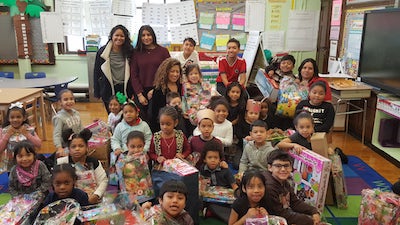 Abbott House's annual gift drive helps brighten the holiday for hundreds of children and adolescents in foster care, as well as developmentally disabled adults without families.  New items are collected year-round through corporate and community drives.  Suggested items include gift cards for adolescents, art and crafts supplies and kits, sports equipment, board games, electronics, makeup, jewelry, nail polish, and interactive games. Gifts are distributed in late December.
Dave Wade Memorial Golf Outing
Dave Wade had a big, warm heart.  His sense of humor, love, and loyalty to family and friends is why he holds a special place in everyone's heart.  Dave helped start, and was the greatest cheerleader for the annual Abbott House Golf Outing because of his passion and commitment to improving the lives of children, families, and developmentally disabled adults. This annual outing held each year in May is a full day of golf, contests, dinner and cocktails.
Tuesday, May 22, 2018
Knollwood Country Club - Elmsford, NY
Join us for the 2018 Dave Wade Memorial Golf Outing!
HONORING: Allison Guzowski & Enterprise Fleet Management
In addition to golf, enjoy breakfast, on-course refreshments, wine tasting, and dinner.
Contests throughout the day, including the chance to win $10,000 cash at the hole-in-one challenge.
Don't golf? Join us for the wine-tasting, awards, dinner, and raffles!
Multiple sponsorship levels, foursome pricing, and individual tickets available.